FREQUENTLY ASKED QUESTIONS ABOUT WIRELESS HOME PHONE FAQs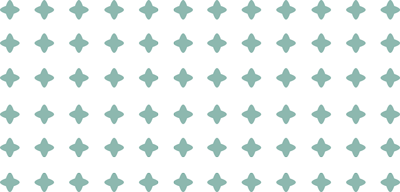 To qualify, for Customers convenience we have created Affordable Connectivity Program FAQs, a member of your household must meet certain criteria. Qualifying criteria include a household member's qualification for the Lifeline program (such as Medicaid and SNAP, Federal Public Housing Assistance, SSI, WIC, or Lifeline), free and reduced-price school lunch program, or by your household income.

More About WIRELESS HOME PHONE


Apply Today For ACP

We Help You Stay Connected via AFFORDABLE CONNECTIVITY PROGRAM
HOW TO APPLY FOR WIRELESS HOME PHONE
YOU MAY BE ELIGIBLE FOR UP TO $30/MONTH TOWARDS YOUR INTERNET AND MOBILE SERVICES
As part of our ongoing commitment to keeping you connected, Tone Communications is proud to participate in the WIRELESS HOME PHONE (FAQs), which provides eligible households a credit of up to $30/month towards your Internet and mobile services. We're making it simple for both new and existing customers to apply this credit towards Tone Communications Internet, Internet Essentials and Tone Mobile services.
Stay connected for free. With the new Affordable Connectivity program! Gives you $30 per month against internet service from FCC approved service providers.
What features are we getting with this Wireless Home Phone?
Unlimited local and long-distance call
Number ID
Call waiting
Call forwarding
3-way calling
Voicemail calling
Free 911 calls
Monthly charges for this device will be $45 flat.
Do I need to sign up for any contract to get the services?
Tone communication doesn't bound customers in any contract.
Is there any credit check or any upfront charges?
No, there isn't any credit check or any upfront charges for device although you have to pay first month bill up-front if you are not an existing Tone Communication's customer.
What If I have more than two phones?
You can buy connector which will give you more extensions.
Dose this device has an antenna?
Yes, wireless home phone has an antenna.
For hassle-free payments, customers can use one of the following payments
procedures:
Pay online.
Auto debit for recurring payments.
Pay using credit/debit card over the phone.
Money Orders
Cheque
PayPal
What if I face a any technical issue?
In case of technical difficulties, customers are requested to call the helpline for information and the issue will be resolved within minutes without maintenance charges or send an email to [email protected]
Can we make unlimited long-distance calls with this device?
Yes, you can make unlimited long-distance calls all over the USA with this device.
Device will be shipped through USPS free of cost.
How long will it take to receive the device?
You will be receiving the device within 3-5 working days.
Will this device work remotely?
Yes, this device works remotely
What charges do I need to pay to receive this device?
It will be absolutely free of cost for you.
How long is the battery life of the device?
Talk time is approximately 3 hours and standby time is approximately 36 hours.
Is the life alert, fax machine, security alarm or any other medical equipment compatible with this device?
No. This device is not compatible with any of this equipment.
What type of wireless device is this?
It will be a latest & updated version of 4G device.
What should I do if my wireless phone stops working?
You can report the issue by calling 1 800 515 (8182) through online chat support or email at [email protected].
Can I use my telephone answering device instead of voicemail?
Yes. It can be used but this device has free voice mail service which works same like answering device. So, it's better to use voicemail.
Yes, The GPS chipset embedded in this device will work best if the device is located near a window or other opening.
Does this device have coverage in all the location and can we move it anywhere?
Tone communication is providing a wide range of availability and Signal strength for this wireless device, if there is signal availability you can take this device there and inform us on customer services number.
How can I adjust the volume on my telephone?
You can adjust the volume using your phone connected to the Wireless Home Phone. The default setting is the highest volume available.
Does this product work during a power outage?
Yes! This device has a backup battery which gives up-to 36 hours standby time, but the wireless device requires external power to charge it, service will not be available during a power outage if it goes more than hours.
How do I activate my voicemail?
To activate voicemail please dial *86.
Follow the system prompts
Create your password
Record your name announcement
Record your greeting message