How to Maximize Federal Broadband Benefits Awareness: AT&T and Public Library Association Collaborate. In today's world, access to the internet is a fundamental right for all individuals. Unfortunately, many households across the United States do not have access to high-speed internet. The Federal Broadband Benefit program aims to bridge this digital divide by providing low-income households with affordable broadband internet service. However, many individuals are not aware of this program or how it can help them. In this article, we will outline how to maximize Federal Broadband Benefit awareness and help bridge the digital divide.
Key Notes:
One reason why one-fifth of U.S. households are not online because of concerns about cost and affordability.
Yet only 17 million households, representing an estimated 35% of eligible households, have signed up for the Affordable Connectivity Program.
AT&T and the Public Library Association (PLA) have launched a free online course that provides an in-depth overview of the Affordable Connectivity Program to educate parents, caregivers and families.
Understanding the Federal Broadband Benefit Program The Federal Broadband Benefit Program is a temporary program that offers eligible households a discount of up to $50 per month on broadband internet service. Additionally, eligible households can receive a one-time discount of up to $100 for a laptop, desktop computer, or tablet. To be eligible for the program, individuals must meet certain income requirements or participate in certain government assistance programs.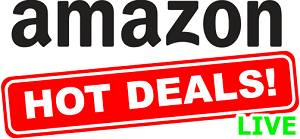 Maximizing Federal Broadband Benefit Awareness To ensure that individuals are aware of this program, it is important to engage in targeted outreach efforts. One way to do this is to partner with community organizations, such as libraries, schools, and community centers, to spread the word about the program. Additionally, creating social media campaigns and advertising through targeted channels can help reach eligible individuals.
How we will make it happen
The online course is available now through AT&T ScreenReady and PLA's DigitalLearn in English and Spanish. With support from AT&T, 50 libraries will be selected by PLA to provide in-person ACP workshops in the community. Up to 215 libraries will also be selected to provide in-person digital literacy workshops teaching basic technology skills. Library patrons can check with local libraries to learn about upcoming workshops supported by AT&T, which will begin in August.
The ACP course is the newest in a curated series of digital literacy courses offered by AT&T and PLA to help bring technology confidence and digital literacy skills to families and library patrons across the country.
The initiative is part of the AT&T Connected Learning initiative and our 3-year $2 billion commitment made in 2021 to address the digital divide through investments in internet accessibility, affordability and the safe adoption of technology.
It is also important to ensure that individuals understand the benefits of the program and how to apply. This can be achieved through clear and concise messaging, including step-by-step guides on how to apply. Partnering with organizations that offer assistance with the application process, such as non-profits or government agencies, can also be beneficial.
The Impact of Broadband Access Access to high-speed internet is crucial for many aspects of modern life, including education, healthcare, and job opportunities. With the COVID-19 pandemic forcing many individuals to work and learn from home, reliable internet access has become even more important. By increasing awareness of the Federal Broadband Benefit Program, we can help bridge the digital divide and ensure that all individuals have access to the resources they need.
Conclusion The Federal Broadband Benefit Program is a vital program that can help bridge the digital divide for low-income households. By maximizing awareness of the program through targeted outreach and clear messaging, we can ensure that eligible individuals can access affordable broadband internet service. Let's work together to ensure that everyone has access to the resources they need to thrive in today's digital world.