Phones with Long Battery Life: Welcome to our comprehensive guide on phones with exceptional battery life! At Tone, we understand the importance of a long-lasting battery for your mobile device. We believe that a reliable phone battery should never hold you back from staying connected, capturing memorable moments, or exploring the digital world. In this article, we will delve into the world of smartphones that excel in battery performance, providing you with an extensive list of devices that go the extra mile.
Understanding the Need for Long Battery Life
In today's fast-paced world, our reliance on smartphones has skyrocketed. From work-related tasks to social interactions and entertainment, we heavily depend on our mobile devices. However, the constant fear of running out of battery power can often hinder our productivity and overall experience. That's where phones with long battery life come to the rescue, enabling us to stay connected for extended periods without the need for frequent recharging.
Factors Influencing Battery Life
A smartphone's battery life depends on various factors, including but not limited to:
1. Battery Capacity
The capacity of a phone's battery, measured in milliampere-hours (mAh), directly impacts its endurance. The higher the capacity, the longer the battery is likely to last. However, it's important to note that battery life can also be affected by other device specifications and optimizations.
2. Display Technology
The type of display a phone employs significantly affects battery consumption. Devices equipped with power-efficient displays, such as OLED or AMOLED, can help extend battery life by reducing energy consumption during regular usage.
3. Software Optimization
Smartphone manufacturers often implement software optimizations to enhance battery performance. These optimizations include power-saving modes, adaptive brightness, and background app restrictions. Such features intelligently manage device resources, allowing for a more efficient utilization of battery power.
4. Processor Efficiency
The processor plays a vital role in determining a phone's overall power consumption. Advanced processors with optimized power management capabilities can contribute to extended battery life by intelligently distributing resources and minimizing energy usage during various tasks.
When buying new smartphone, there are some parameters that you should look into. Some of them are (primarily) –
Display & Design
Performance
Camera &
Battery Life
Out of the above-mentioned parameters, there is one thing where you should give the highest preference. Yes, the battery life is the most important thing to consider. According to a new survey by SurveyMonkey, roughly 76 percent of users choose to prefer longer battery life when buying a new smartphone. So this particular parameter supplies electricity that keeps your device running.
Is battery life is your requirement for purchasing a new smartphone? Do you want a smartphone with 2-3 days of battery life? If yes then you have arrived at the right place for the right information because we have gone through a list of phones with best battery life.
For a basic phone, 1000 mAh battery was more than enough to give you 2 days of battery life. But a basic phone is a basic phone because it can only make phone calls and send SMS. That's it! But with the smartphone revolution, there come a lot of many additional functionalities. You can do a lot of things, you can check emails, do video calls, play games, automate things with Artificial Intelligence(AI), and a lot more. This is where the need for big-size batteries comes in for smartphones.
Remember to consider your specific needs, preferences, and priorities when evaluating the MOQI I7S. It excels in gaming performance and battery life, but it may have some trade-offs in terms of software updates, camera capabilities, and design aesthetics.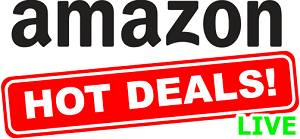 Longest Battery Life Smartphones:
Provided here is the list of mobiles with the longest battery life –
Source: Phone Arena(measured using a custom web script that mimics real-time use at a screen brightness rate of 200 nits (luminance).