Phones with Long Battery Life: Welcome to our comprehensive guide on phones with exceptional battery life! At Tone, we understand the importance of a long-lasting battery for your mobile device. We believe that a reliable phone battery should never hold you back from staying connected, capturing memorable moments, or exploring the digital world. In this article, we will delve into the world of smartphones that excel in battery performance, providing you with an extensive list of devices that go the extra mile.
Understanding the Need for Long Battery Life
In today's fast-paced world, our reliance on smartphones has skyrocketed. From work-related tasks to social interactions and entertainment, we heavily depend on our mobile devices. However, the constant fear of running out of battery power can often hinder our productivity and overall experience. That's where phones with long battery life come to the rescue, enabling us to stay connected for extended periods without the need for frequent recharging.
Factors Influencing Battery Life
A smartphone's battery life depends on various factors, including but not limited to:
1. Battery Capacity
The capacity of a phone's battery, measured in milliampere-hours (mAh), directly impacts its endurance. The higher the capacity, the longer the battery is likely to last. However, it's important to note that battery life can also be affected by other device specifications and optimizations.
2. Display Technology
The type of display a phone employs significantly affects battery consumption. Devices equipped with power-efficient displays, such as OLED or AMOLED, can help extend battery life by reducing energy consumption during regular usage.
3. Software Optimization
Smartphone manufacturers often implement software optimizations to enhance battery performance. These optimizations include power-saving modes, adaptive brightness, and background app restrictions. Such features intelligently manage device resources, allowing for a more efficient utilization of battery power.
4. Processor Efficiency
The processor plays a vital role in determining a phone's overall power consumption. Advanced processors with optimized power management capabilities can contribute to extended battery life by intelligently distributing resources and minimizing energy usage during various tasks.
When buying new smartphone, there are some parameters that you should look into. Some of them are (primarily) –
Display & Design
Performance
Camera &
Battery Life
Out of the above-mentioned parameters, there is one thing where you should give the highest preference. Yes, the battery life is the most important thing to consider. According to a new survey by SurveyMonkey, roughly 76 percent of users choose to prefer longer battery life when buying a new smartphone. So this particular parameter supplies electricity that keeps your device running.
Is battery life is your requirement for purchasing a new smartphone? Do you want a smartphone with 2-3 days of battery life? If yes then you have arrived at the right place for the right information because we have gone through a list of phones with best battery life.
For a basic phone, 1000 mAh battery was more than enough to give you 2 days of battery life. But a basic phone is a basic phone because it can only make phone calls and send SMS. That's it! But with the smartphone revolution, there come a lot of many additional functionalities. You can do a lot of things, you can check emails, do video calls, play games, automate things with Artificial Intelligence(AI), and a lot more. This is where the need for big-size batteries comes in for smartphones.
1. Moto G9 Power
Battery Capacity: 6,000mAh
Pros:

The massive battery provides exceptional longevity, allowing for extended usage without frequent charging.
Suitable for heavy users, gamers, and those who rely on their phones for extensive multimedia consumption.
Supports fast charging, minimizing downtime and ensuring quick power top-ups.

Cons:

The device's overall performance might be slightly impacted due to the power-hungry battery.
The larger battery size adds weight and bulk to the phone.
2. BLU G91S – Monstrous 6000mAh BLU Phone
Battery Capacity: 6,000mAh
Pros:

Offers an impressive battery life that can easily last through an entire day and more.
Well-suited for power users who require long-lasting performance for gaming, streaming, and multitasking.
The large battery capacity ensures fewer interruptions and the freedom to use the phone extensively.

Cons:

The additional battery capacity may result in a heavier and bulkier device.
The device might take longer to fully charge due to the higher battery capacity.
3. Moto G10 Power
Battery Capacity: 6,000mAh
Pros:

Long-lasting battery life that caters to users who require prolonged usage without frequent charging.
Ideal for individuals who heavily rely on their smartphones for work, entertainment, and communication.
Features fast charging capabilities, reducing the time needed to recharge the device.

Cons:

The larger battery size may lead to a slightly heavier and bulkier phone.
Depending on individual usage patterns, the device's overall performance might be impacted by the higher battery capacity.
4. UMIDIGI Power 3
Battery Capacity: 6,150mAh
Pros:

Outstanding battery capacity that provides extended usage and reduces the need for frequent charging.
Suitable for users who prioritize long battery life, especially during travel or outdoor activities.
Supports fast charging technology, enabling quick power top-ups when needed.

Cons:

The larger battery size may result in a slightly heavier and bulkier device.
The device's overall performance might be affected by the higher battery capacity.
MOQI I7S
Specifications:

Display: 6.0-inch IPS LCD touchscreen
Resolution: 2160 x 1080 pixels
Processor: Qualcomm Snapdragon 710
RAM: 6GB
Storage: 64GB
Battery Capacity: 6,000mAh
Operating System: Android 8.1 Oreo
Camera: Dual rear cameras (16MP + 12MP), front-facing camera (5MP)
Connectivity: Wi-Fi, Bluetooth, USB-C, 3.5mm headphone jack
Gaming Controls: Built-in gaming buttons, D-pad, and joystick

Pros:

Powerful Gaming Performance: The Qualcomm Snapdragon 710 processor and ample RAM ensure smooth gaming experiences, allowing you to play a wide range of mobile games with ease.
Large Battery Capacity: The 6,000mAh battery provides extended battery life, allowing for longer gaming sessions and overall phone usage without frequent charging.
Gaming Controls: The built-in gaming buttons, D-pad, and joystick enhance the gaming experience, providing precise control and a console-like feel for gamers.
Ample Storage: With 64GB of internal storage, you have sufficient space to store your favorite games, apps, photos, and media files.
Immersive Display: The 6.0-inch IPS LCD touchscreen offers vibrant colors and sharp visuals, enhancing the overall gaming and multimedia experience.

Cons:

Outdated Operating System: The MOQI I7S runs on Android 8.1 Oreo, which is not the latest version of Android. This may limit access to some newer features and security updates.
Limited Camera Capabilities: While the dual rear cameras can capture decent photos, they may not match the quality and versatility of cameras found on dedicated flagship smartphones.
Bulky Design: Due to the built-in gaming controls, the MOQI I7S has a thicker and bulkier design compared to traditional smartphones, which may not appeal to all users.
Availability: The MOQI I7S may have limited availability in some regions, making it more challenging to find and purchase compared to mainstream smartphones.
Remember to consider your specific needs, preferences, and priorities when evaluating the MOQI I7S. It excels in gaming performance and battery life, but it may have some trade-offs in terms of software updates, camera capabilities, and design aesthetics.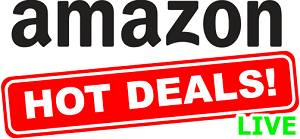 Longest Battery Life Smartphones:
Provided here is the list of mobiles with the longest battery life –
| | | |
| --- | --- | --- |
| Phone Model Name | Use Duration | Battery Capacity |
| Motorola Moto G9 Power | 21h 8 min | 6000 mAh |
| Motorola Moto G10 Power | 20h 55 min | 6000 mAh |
| Motorola Moto G7 Power | 20h 8 min | 5000 mAh |
| Xiaomi Mi Max 2 | 17h 22 min | 5300 mAh |
| LG X Power | 15h 18 min | 4100 mAh |
| Motorola Moto E5 Plus | 15h 8 min | 5000 mAh |
| BLU Studio Energy | 14h 53 min | 5000 mAh |
| Motorola Moto G8 Plus | 14h 29 min | 4000 mAh |
| Huawei Mate 20 | 14h 26 min | 4000 mAh |
| Asus ROG Phone II | 14h 11 min | 6000 mAh |
| Motorola Moto Z Play Droid | 13h 43 min | 3510 mAh |
| Xiaomi Redmi 3S | 13h 39 min | 4100 mAh |
| Apple iPhone 11 | 13h 29 min | 3110 mAh |
Source: Phone Arena(measured using a custom web script that mimics real-time use at a screen brightness rate of 200 nits (luminance).